Congrès de l'ANEB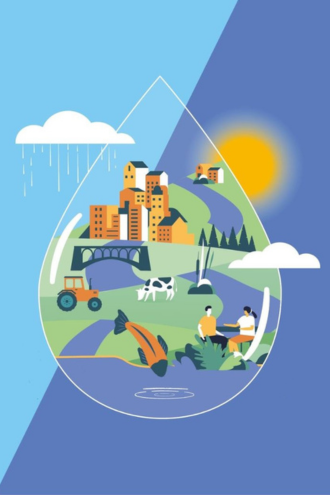 Date / Heure
Date(s) - 29/11/2023 - 01/12/2023
Toute la journée
Emplacement
Centre Prouvé
Every 2 years, the congress of the Association Nationale des Elus des Bassins (ANEB – National Association of Basin Elected Representatives) brings together not only elected representatives and executives from basins, but also public decision-makers, stakeholders and partners involved in adapting territories to the impacts of climate change, who wish to share their solutions for more effective action.
This year, ANEB is hosted by EPTB Meurthe-Madon. The congress will take place on November 29 and 30 at the Centre de Congrès Prouvé, in the heart of the magnificent city of Nancy. Participants will also be received in the salons of the Palais du Gouvernement for a gala evening to mark the opening of the Jeux de l'eau 2024 " Les Journées RELAIS de l'EAU, Faisons équipe avec l'eau " (Water relay days) – organized with numerous pools and partners – and discover the city on themed tours. Congress program
As current events show us on a daily basis, water is becoming a central element in the choices we make to adapt our regions. However, elected representatives are increasingly faced with contradictory injunctions, linked to sectoral objectives that are sometimes difficult to reconcile. While France is fortunate to have set up joint management tools at basin level, it is now essential to strengthen them, deploy public policy synergies and reflect on modes of governance that can better mobilize all stakeholders on the one hand, and better articulate participatory democracy and representative democracy on the other.