Prouvé Centre, an eco-responsible venue
Prouvé Centre has been recognised for its commitment to sustainable development
DESTINATION NANCY is ISO 20121-certified:, the global reference in responsible event organisation.
> ISO 20121 certification is the guarantee of being supported by a team that takes sustainable development into consideration at all stages of events organisation.
DESTINATION NANCY is one of the top five French destinations designated as a "Sustainable and Innovative Destination", in recognition of the entire destination's commitment to sustainable development

Sustainable mobility for a low-carbon stay
Optimising your event attendees' trips is an effective way of avoiding GHG emissions.
Prouvé Centre is ideally located in the heart of the city, allowing your participants to enjoy a "fully pedestrian" stay
There are 1,500 rooms less than 10 minutes' walk away, and 3,000 rooms are accessible by public transport
Located a one-minute walk from Nancy TGV station and the public transport platform, including trams, buses, share bikes, and a car park with EV charging points.
Public transport is free on weekends on the Stan network in the whole Greater Nancy area!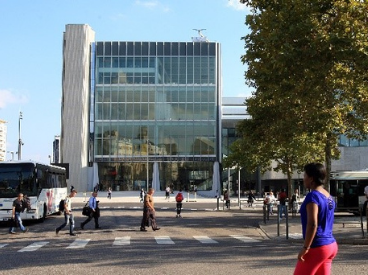 Managing your water and energy use
A rainwater collection system supplies the bathrooms
There are 1,200 m² of photovoltaic panels on the roof, with 131.62 MWh produced in 2020, corresponding to 11.84 tonnes of CO2 avoided, i.e. the equivalent of 12 Paris-New York flights
The heating system uses over 50% renewable energy, and we are signed up to a green energy plan
LED or energy-saving lighting is fitted throughout
Motion detectors activate lights and water taps
Meeting rooms and reception areas benefit from natural light
Responsible catering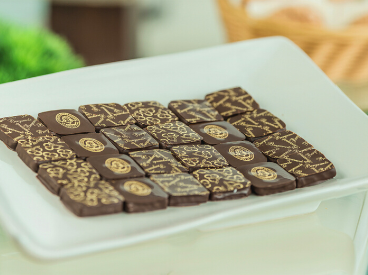 Catering is one of the highlights of your event but also a great opportunity to choose a more responsible approach.
For breaks and cocktails, we prefer local, seasonal produce, so please ask our team for advice!
All our caterers offer local, seasonal or organic options. Please do inform them of your expectations in terms of catering.
Combating food waste
When conditions are fulfilled, we donate uneaten food to the Food Bank
There is nothing for you to do apart from provide your agreement and we take care of the rest!
Over four tonnes of food donated since 2017!
54 event organisers have donated food after their events since 2017
In 2018, DESTINATION NANCY won the Special Sustainable Development Prize awarded by France Congrès Evènements for its commitment to combating waste.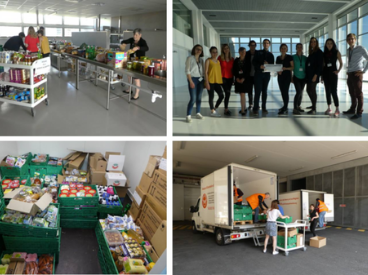 Zero plastic bottles
At Prouvé Centre, since early 2022, plastic bottles have been replaced with returnable glass bottles.
Waste management and reclamation
Selective sorting of waste occurs daily at Prouvé Centre, including paper, packaging, cardboard, glass, batteries, toner cartridges and more. In case of specific requirements, we are happy to provide extra collection boxes.
We have a partnership with local recycling centre « la Benne Idée » to give a second life to broken or unused furniture
DESTINATION NANCY was the winner of the 2022 call for expressions of interest led by CITEO to further develop event-related waste sorting.
Beehives on the roof!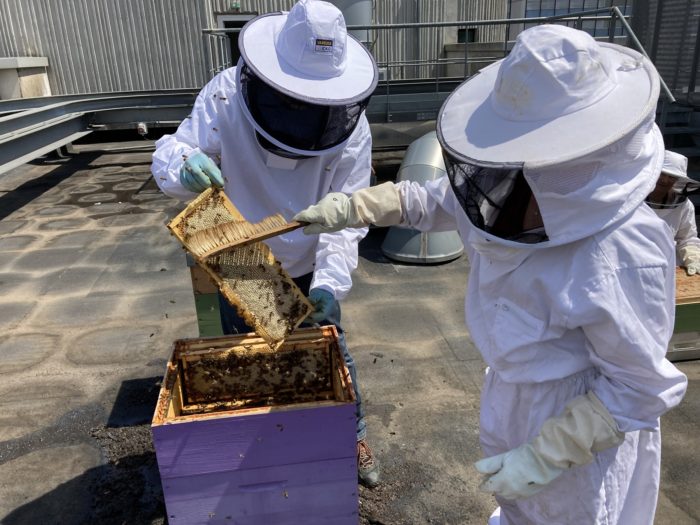 Since 2019, four beehives have been installed on the roof of Centre Prouvé.
This is in partnership with the local association Béton Fertile, which trains DESTINATION NANCY volunteer staff in bee-keeping techniques.
Responsible purchasing policy
When selecting our service providers, we take into account their commitments to sustainable development. From cleaning to AV equipment, as well as catering or ticketing, prospective contractors are challenged regarding their commitment to sustainable development.
Accessible to all
Facilities are accessible to persons with reduced mobility, pursuant to current legislation. Auditorium 850 ooffers up to 24 spaces for persons with reduced mobility, and auditorium 300, up to eight spaces.
The auditoriums feature magnetic induction loops for persons with hearing problems
The building is equipped with specific signage for visually impaired people, such as floor plans and lifts
The fire safety system is adapted to people with reduced mobility and hearing problems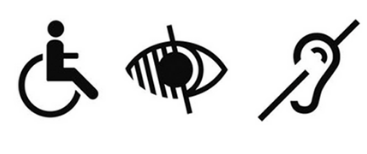 To find out more about Greater Nancy Metropolis' accessibility policy, please consult our tourism and disability guide.. The guide covers the many sites that can be visited, such as UNESCO heritage venues, religious buildings, performance halls, museums, and more, in terms of their accessibility and the equipment available for people with any type of disability. This guide also lists leisure and sports facilities, as well as accommodation options and information on transport and parking.
Offer locally-made business presents with the Convention Bureau
Offering a range of gourmet and craft products, DESTINATION NANCY Convention Bureau works exclusively with local producers in developing business gift options.
The Convention Bureau is happy to organise welcome kits or gift sets for your Prouvé Convention Centre attendees on the day of the event.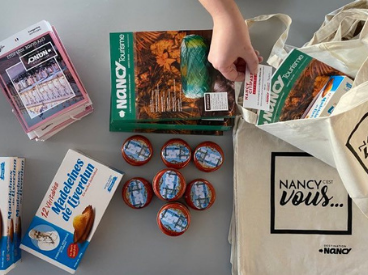 To find out more