Responsible event organisation
Follow our seven tips to optimise the impact of your event, and improve its environmental and social footprint, by implementing simple actions from the design stage of your project.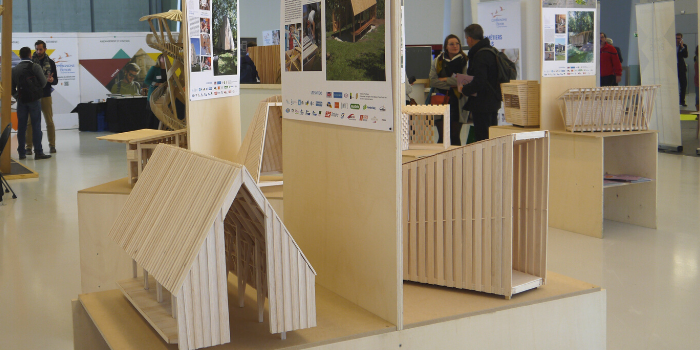 1. Choose a location that's committed to sustainable development
The first step is sounding out the destinations on your short list to ascertain their commitments.
You can rely on standards and designations such as the ISO 20 121 standard, the international standard for responsible event management, which guarantees that sustainable development is integral to each stage of the event.
Several criteria can help you in choosing a destination that is aligned with your environmental and social values: :
Pedestrian or public transport accessibility
Disabled access
Energy and water consumption management (natural light, renewable energies, motion detectors, etc.)
Responsible purchasing policy
Waste sorting policy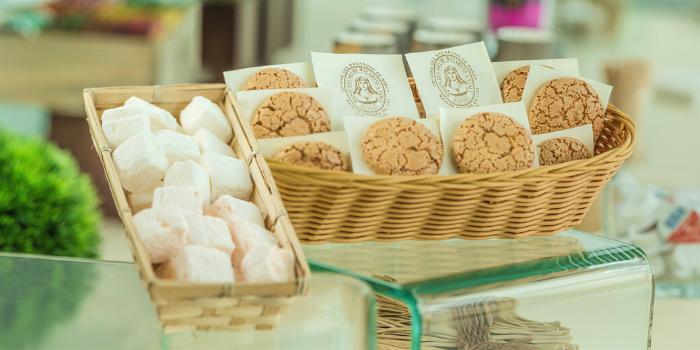 2. Choose local, seasonal or organic catering
Catering is one of the highlights of your event, but also a great opportunity to choose a more responsible approach:
Preferlocal, fresh and seasonal produce for meals and snacks.
Ask the caterer whether they can offer produce from organic farming, local production circuits, or fair trade, but also whether they can limit food packaging waste and the use of disposable tableware.
Askfor a vegetarian menu option, or even go for a 100% vegetarian menu!
Combat food waste by fine-tuning your order, and, if required, donate uneaten food.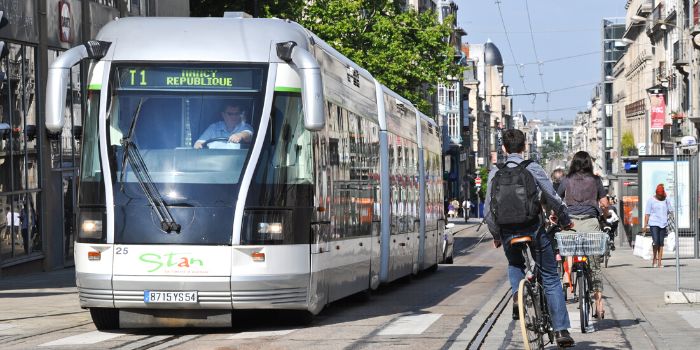 3. Optimise your attendees' trips
En moyenne, On average, 80% of the carbon balance of an event is due to the movements of goods and delegates. To reduce your event's carbon footprint:
Choose a destination that is easily accessible by train and where it is easy to travel on foot or by public transport.
Organise carpooling to reach the event venue, or encourage people to take the train.
Consider the proximity to accommodation, places to visit, the train station, etc. The Convention Bureau offers an accommodation booking service with a selection of hotels near your event venue
Prefer sustainable mobility options such as public transport, walking, or cycling, etc.
Nancy city centre is near the train station and everything is easily accessible on foot. . All business meeting venues and facilities are accessible by public transport. Pro tip: the public transport network is free on weekends in the whole Greater Nancy area
Remember to mention this information, such as bus lines, stops, distance to the station, in your communication materials (website, invitations, etc.)
Calculate carbon emissions from transportation, based on the transit option chosen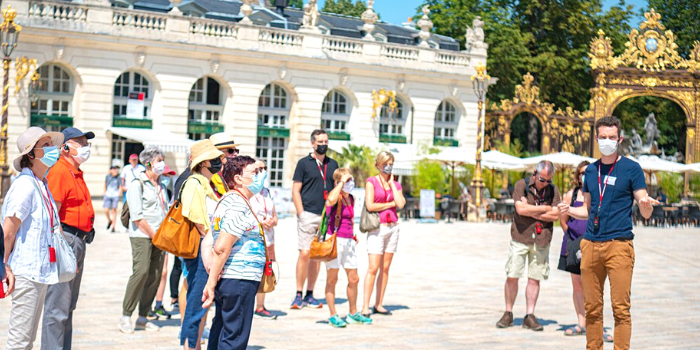 4. Share the best of the region with your attendees!
During your convention or seminar, invite attendees to enjoy a relaxing moment. With options of walking tours led by local, passionate tour guides, urban walks focused on nature and biodiversity, fun activities around environmental issues, local tastings, and discovering local traditions, the choice is vast!
When thanking your event attendants, speakers or volunteers, say no to goodies made on the other side of the planet! Choose local, sustainable options! Gourmet food, local crafts, or cosmetics are available. these can tailored to all tastes and budgets! Made locally with passion and expertise, these mementos also embody your values.
The Convention Bureau offers a wide range of gifts and activities, in partnership with the metropolitan tourist office and its partners. Contact them for bespoke options.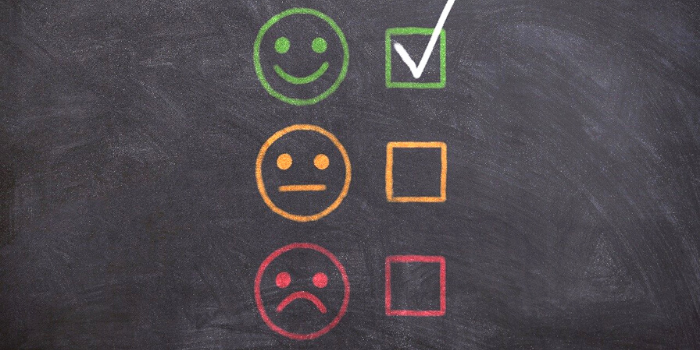 5. Eco-responsible communication
Choose means of communication with a lower environmental footprint: :
For yourprinting needs, by selecting the appropriate formats, papers and printing techniques, , and by optimising the quantities printed. For digital, keep in mind that dematerialising your communication is not synonymous with zero impact, and that you must also think about the implications.
For your badges, you can stand out by offering ones that are printed on seeded paper. These are not disposable badges, they can be planted!
If you opt for traditional badges, collect lanyards and other materials after the event so they can be reused.
When designing your booths, sets, or stage installations,, choose local service providers committed to a sustainable approach, in order to limit environmental impacts during manufacturing, and also consider giving them a second life, such as reusable equipment for other occasions, recycling, transformation into new communication media, or a donation to associations or recycling centres, etc.
For your signage, choose items made from recycled, sustainable materials. . Choose undated signage, which can then be used in subsequent events.
Inform attendees about the actions carried out and measures implemented during the event, in order to create a positive dynamic.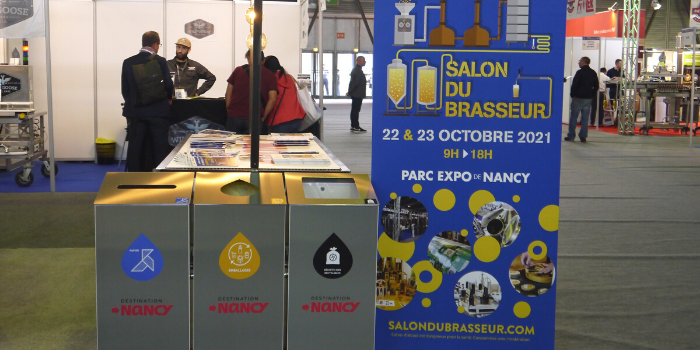 6. Optimising waste and its reclamation
The question of waste needs to be addressed prior to your event:
Ask yourself what waste will be produced during the event, but also during assembly and disassembly. Query exhibitors, in particular those offering catering services
Query the venue to assess their waste sorting and processing practices
Significantly reduce, or even avoid, using carpeting.
Contact associations and recycling centres in advance that could recover certain materials to give them a second life.
Inform teams, service providers, exhibitors and participants that you are committed to sorting waste.
If possible, assess the volume of waste generated to make comparisons between events year-on-year.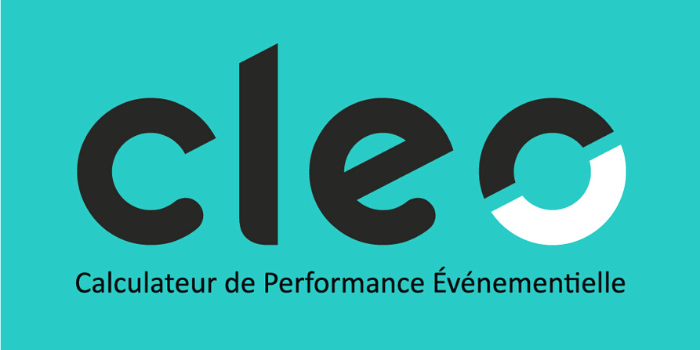 7. Calculating the environmental impact of your event
Vous pouvez utiliser gratuitement le Calculateur de Performance CLEO consolidate and communicate the impacts and outcomes of your event.
The CLEO Performance Calculator is free to use to reliably calculate, consolidate and communicate the impacts and outcomes of your event. It is a reliable, recognised tool, developed by UNIMEV (Union Française des Métiers de l'Evénement – French Chamber of Events Professionals), to analyse your event on the basis of relevant indicators: meeting performance, event and tourism impacts, and environmental assessment.
To learn more: https://www.lecalculateur.fr/
Contact CLEO c/o DESTINATION NANCY: Gwendoline DESSAUVAGES gds@destination-nancy.com