"A caregiver has all the faces, do you recognize your employee?" (In French)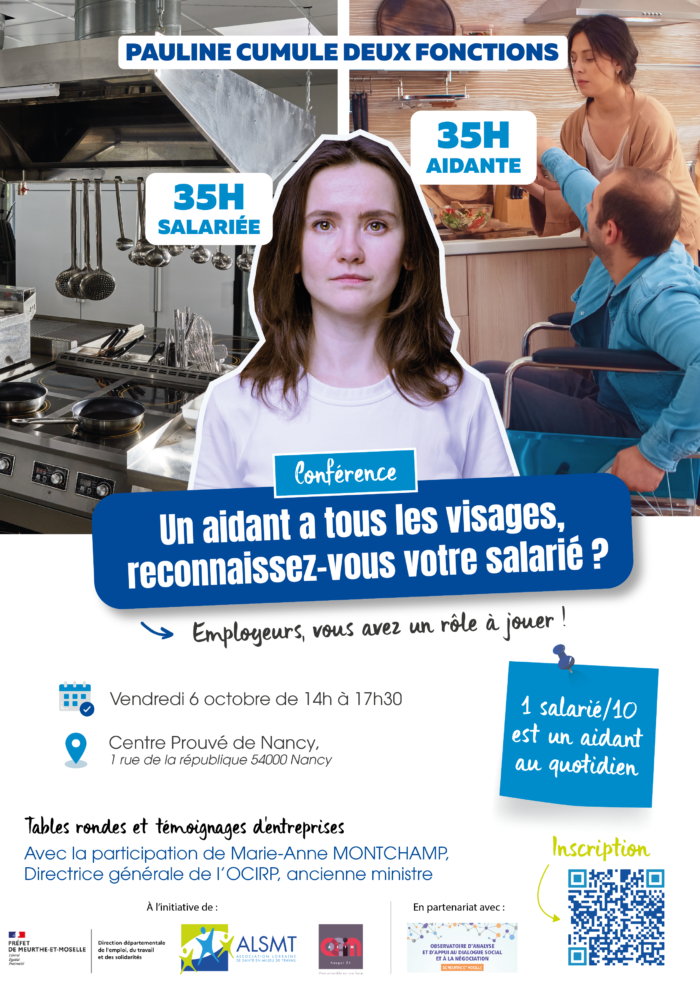 Date / Heure
Date(s) - 06/10/2023
14 h 00 min - 17 h 30 min
Emplacement
Centre Prouvé
While France currently has between 8 and 11 million caregivers, 61% of them work. 1 in 4 working people will be a carer by 2030. With the number of people suffering loss of autonomy set to double by 2060 according to INED and DREES, the question of the role of the employee-caregiver in the workplace is a real social issue that the world of work needs to address! Yet the subject remains taboo.
Only 26% of employee-helpers say they have informed their employer of their situation, even though the risks for both the employee and the company have been identified: impacts on physical and mental health, difficulties in reconciling personal and professional life, reduced quality of life and performance at work.
So how do you identify an employee-helper in your company? How can we adapt to their needs without disrupting the business? What are the best ways to support employees? Join us on Friday, October 6, 2023 from 2 to 5:30 p.m. at the Centre Prouvé in Nancy!
"Can you recognize your employee? Employers, you have a role to play!"
This event is organized by DDETS 54, ALSMT and AEIM-Adapei 54 in partnership with the Observatoire d'Analyse au Dialogue Social et à la Négociation.