Our CSR commitment
Since 2014, DESTINATION NANCY has positioned Corporate Social Responsibility (CSR) at the heart of the company's global strategy.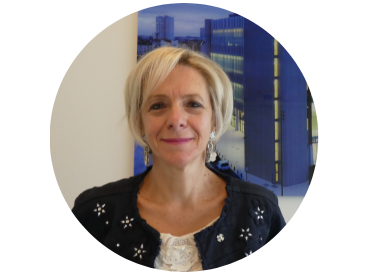 Béatrice CUIF-MATHIEU, Executive Director
"Sustainable development is at the heart of our strategy"

Since 2014, we have put sustainable development at the heart of our concerns. With the help of our stakeholders, we regularly question our practices and evolve to make our activities more responsible. As a single gateway for tourism promotion, events organisation and hosting, we are fortunate to have several levers of action; we can both experiment with new events practices, while also communicating robust messages to our audiences, thus raising awareness among organisers and exhibitors, and encouraging service providers on the path to eco-responsibility.

Today, with the label "Sustainable Innovative Destination" we want to build enthusiasm around CSR, and lead the gamut of stakeholders on the path to sustainable development, by encouraging them to engage in environmentally-beneficial as well as economically relevant approaches"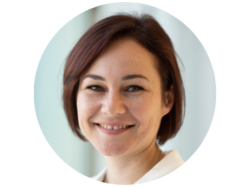 Gwendoline DESSAUVAGES, Sustainable Innovative Destination Project Manager
"Temporary and sustainable are compatible "

Our events and tourism professions may seem resource-intensive because of their ephemeral aspect. However, when they are well managed, they are actually tremendous levers for improvement, and so our activity can fully contribute to sustainable development in its three economic, social and environmental dimensions. In Nancy, we carry out concrete, daily actions to reduce the impact of events, offer sustainable itineraries to visitors, raise awareness among as many people as possible and generate positive social benefits.
---
A territory-wide approach
DESTINATION NANCY has been selected as the pilot for the Sustainable & Innovative Destination project, a new sustainable tourism designation. The objective of this approach is to offer visitors a responsible journey from the beginning to the end of their stay, encompassing hotels, restaurants, mobility, activities, shopping, culture and events, etc.
tc.
Learn more about the Sustainable & Innovative Destination approach

---
All our activities are ISO 20121-certified
ISO 20121 is the international reference standard for responsible events. It guarantees customers and visitors that the certified company has deeply embedded the values of sustainable development in its activities, whether strategy, purchasing, operational organisation of events, infrastructure or communication.
DESTINATION NANCY has been ISO 20121-certified since 2018 for all its activities:
Hosting events at the Prouvé Centre and Nancy Expo Park
Events organisation at Prouvé Centre and Nancy Expo Park
Convention Bureau
Metropolitan Tourist Office
► In 2020, Nancy Tourist Office was the first in France to be awarded this distinction.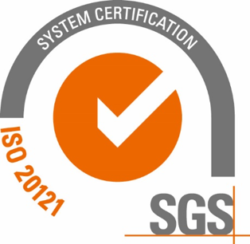 ---
At DESTINATION NANCY, our commitment is concrete and embodied on a daily basis, activity by activity:
► Event hosting: our team is committed to limiting food waste
Over four tonnes of food have been donated to the Food Bank since 2017, thanks to 54 donations
To avoid any waste after your event at Prouvé Centre and Expo Park, it is essential to precisely assess the number of attendees in order to readjust your request if necessary, and up to 48 hours before the big day.
Then, if any food remains after cocktails or even coffee breaks, DESTINATION NANCY will take care of donating it to the Food Bank. The organiser has nothing to do except give their agreement.

► Events organisation with waste management at the heart of our concerns
When it comes to the events we organise, we pay particular attention to waste management:
We offer a mini waste collection centre for major events, with sorting of assembly and dismantling waste carried out by a local reintegration through work charity
Visitors and exhibitors benefit from outreach by waste sorting ambassadors
Donation of event carpeting to associations and schools for reuse
Partnership with local recycling centre "La Benne Idée" to give a second life to furniture
DESTINATION NANCY was the winner of the 2022 call for expressions of interest led by CITEO to further develop participants' and visitors' waste sorting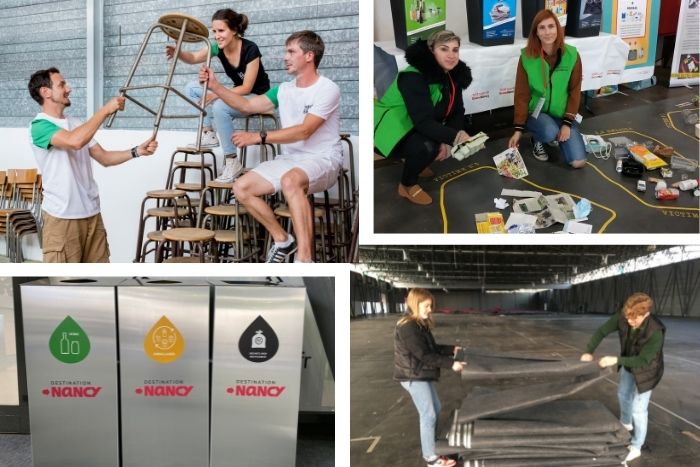 ► Convention Bureau: impress participants with a unique gift
No more Made-in-Asia goodies! Today, participants no longer want to leave an event with a suitcase loaded with plastic goodies made thousands of kilometres away.
However, a well-chosen gift is sure to be memorable.
From local gourmet compositions, to tote bags containing destination essentials, through original, sustainable objects, the Convention Bureau offers organisers bespoke gifts made in Lorraine.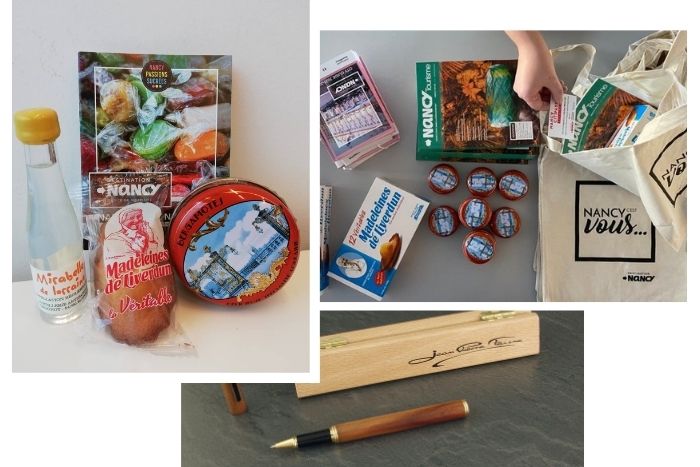 ► he Metropolitan tourist office shop is developing its eco-responsible credentials
With a selection of local produce, sustainable souvenirs, local crafts, art objects and food products, the Metropolitan Tourist Office shop showcases local, quality production.
We offer key rings made of recycled skateboards in Seichamps, Made in Nancy candles and cosmetics, postcards printed in Vandoeuvre-lès-Nancy, and more.
We also offer Nancy Passions Sucrées brand delights created by DESTINATION NANCY, in partnership with the Greater Nancy Metropolis, the Greater Nancy Metropolis Meurthe-et-Moselle Chamber of Commerce and Industry, and the Chambre des Métiers 54 (Local Trades' Association), to promote a range of sweet, locally handcrafted specialities, with roots in local history and traditions.
We also highlight local know-how in our dedicated arts & crafts section.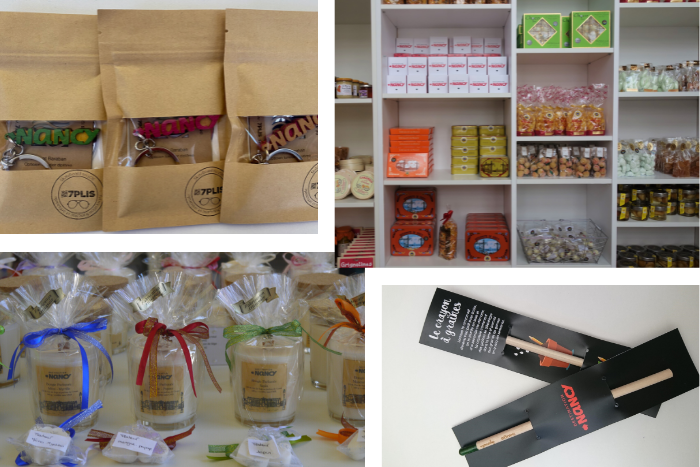 ---
Read our latest CSR report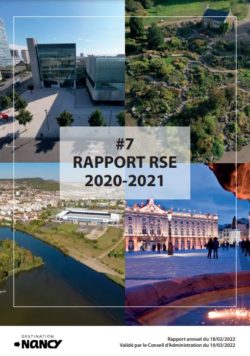 DESTINATION Nancy CSR Report 2020-2021
---
Index of gender work equality
The Law of 5 September 2018 for the freedom to choose one's professional future requires companies with at least 50 employees to set up an index on professional equality between women and men.
For the year 2022, DESTINATION NANCY's professional equality index between women and men is incalculable due to the required methodology, here are the results obtained for each indicator:
– Indicator 1: incalculable
– Indicator 2: 35/35
– Indicator 3: 15/15
– Indicator 4: 10/10